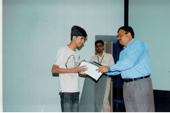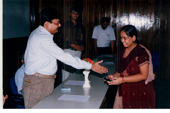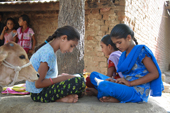 Scholarships
Amul Scholarships: To encourage outstanding children of farmers in pursuing higher studies Amul introduced scholarship schemes in 1992. The children are given scholarships for pursing Diploma, Graduation, Post-Graduation and Doctorate. Every year the outstanding children are identified from the villages and scholarships are provided to fulfill their dream of achieving academic excellence. This effort has motivated greatly children to excel in their studies and spread education in rural areas.

Amul Scholar Felicitation Programme: Annually Amul felicitate outstanding children of employees who have secured highest marks in 10th, 12th standards and Gold Medalist in graduation. Amul Scholars' Felicitation Programme was initiated in 2004 and has facilitated many outstanding students of Amul family.

Amul Vidya Shree & Vidya Bhushan: Amul's vision is to see an educated, talented and strong youth in a developed India of the future and thereby contribute towards nation building. We at Amul believe that the sound education of its youth is the foundation of every state. Hence it is the most basic constituent for a developing nation like ours. Towards this philosophy, Amul Vidyashree & Vidyabhushan Awards have been instituted to recognize the brilliance of the students across India as well as the quality of education & guidance imparted by the schools they study in. The inception of these awards dates back to 2004-05.

The Awards recognize the academic brilliance of Class 10th and 12th top merit rankers across India and the quality of education and guidance imparted by the schools they study in and thereby encourage the spirit of enlightenment among today's youth. In the first year of the Award Foundation, Amul honored 500 students in Gujarat and other parts of India. In the second year it acknowledged further 2267 students across schools in India. Moving ahead (2006-07) Amul instituted Amul Vidya Bhushan" awards to recognize the toppers of Std 12th examination also. The pan India details on these Awards are available in the following links.

It is India's first of its kind award that recognizes and rewards brilliant minds of India. By winning this award, not only the student gets recognized, but it also help the schools to enhance their image as an academy that imparts quality education, worth emulating by others.