Dr. Verghese Kurien 1921-2012
Architect of "Operation Flood", the largest dairy development programme in the world, Dr. Verghese Kurien has enabled India to become the largest milk producer in the World. A man with a rare vision, Dr. Kurien has devoted a lifetime to realizing his dream – empowering the farmers of India. He is also known as "Father of White Revolution" or "Dudhwala of India".
Dr. Verghese Kurien was born on November 26, 1921 at Kozhikode (Calicut) in the district headquarter of Malabar, then the part of Presidency of Madras and now in Kerala, son of a well-to-do doctor Puthen Parakkal Kurien, a Civil Surgeon.
He graduated in Science from the Loyola College in 1940 and obtained his degree in Engineering from the Guindy College of Engineering in Chennai. He joined the TISCO Technical Institute as a graduate apprentice in 1943. After the training, Dr. Kurien started his career as an Office Apprentice in TISCO. Barely two years later, he left TISCO when he obtained the Govt. of India's scholarship to study Dairy Engineering.
After some specialized training at the Imperial Institute of Animal Husbandry & Dairying, Bangalore, he left for the United States where he completed his Masters degree in Mechanical Engineering with Dairy Engineering as a minor subject from the Michigan State University in 1948. Upon his return to India, Dr. Kurien was assigned to a Government Creamery located at Anand in Gujarat to serve his bond period.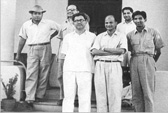 He arrived in Anand on Friday, the 13th May 1949. His only intention at that time was to obtain a release from his bond and get out of Anand as quickly as possible. At the end of 1949, when he got relieving order from his job from the Government Creamery, he was all set and eager to pack off to Mumbai. Shri Tribhuvandas Patel, the then Chairman of Kaira District Co-operative Milk Producers Union (popularly known as Amul).
A freedom fighter and an associate of Sardar Vallabhbhai Patel with whom Kurien had developed a friendship requested him to stay on in Anand for some more time and help him put his co-operative dairy's equipment together. Kurien decided to stay back for a few more days, stayed then forever and the rest that happened is now history.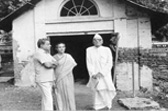 He initially thought that he was only helping a friend to set up a small dairy. But slowly he imbibed the spirit behind the dairy and the co-operative society that his Guru Tribhuvandas Patel has started. From the engineer he groomed into a General Manager and from an excellent executive he blossomed into a fighter, a fighter for the cause of poor farmers.
He held various positions in his career starting from Executive Head of Kaira Union in 1950, Founder Chairman of National Dairy Development Board from 1965 to 1998, the Gujarat Co-operative Milk Marketing Federation Ltd, from 1973 to 2006 and the Institute of Rural Management from 1979 to 2006, his professional life has been dedicated to empowering Indian farmers through co-operatives. Dr. Kurien has helped to lay the foundation of democratic enterprises at the grass roots and shown the way to ensure economic justice with people's participation. He believes that by placing technology and professional management in the hands of the farmers, the standard of living of millions of our poor people can be improved.
The co-operative movement he helped to create has become a model not only for India but also for other developing countries and international agencies concerned with dairy development. In the late 60s, Dr. Kurien drew up a project called Operation Flood, meant to create a flood of milk in India's villages with funds mobilized from foreign food donations. Producers' co-operatives were the central plank of the project that sought to link dairy development with milk marketing.
Through an investment of Rs. 1700 crores spread across 25 years, Operation Flood helped to raise India's milk production in value terms to Rs. 55000 crores per annum an output ratio unmatched by any other development programme in the world. Operation Flood has emerged as India's largest rural employment programme and unleashed the larger dimension of dairy development institutional, techno-economic, industrial and social.
Even after Operation Flood-III came to a close more than 10 years back, rural milk producers continue to receive remunerative income for the milk they supply to the village dairy cooperative. Our consumers are assured that quality milk is always available at reasonable prices. The village dairy co-operatives and the federal bodies continue to submerge the artificial distinctions of caste, religion and politics by continuing with the co-operative way of life.
Secondary dairy co-operatives continue to provide animal husbandry and healthcare services to the cattle. The co-operatives set up under Operation Flood continue to provide lessons in democracy to the rural people on which the greater nation can rest secure. Today, some 14 million farmers in more than 1 lakh villages, federated to nearly 180 milk unions spread across 24 states are assured of a better future. The infrastructure built by these farmers has returned a greater share of the consumers' rupee to them.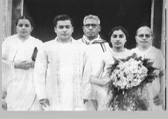 His work has received tremendous national and international recognition. The Govt. of India conferred on him the "Padma Vibhushan", the highest honour in the land next only to Bharat Ratna. He is the recipient of the World Food Price, the Ramon Magsaysay Award for Community Leadership, the Carnegie – Wateler World Peace Prize and the International Person of the Year from the U.S. apart from innumerable awards and recognition from across the world. Awards are important points of recognition during one's lifetime, but his work has touched the lives of millions of Indians everyday, every morning and evening. Dr. Kurien is the undisputed 'Dudhwalla' of India.
According to the National Council of Applied Economic Research (NCAER), in Operation Flood areas, more than 75 per cent of rural milch animal households belong to the category of small and marginal farmers (holding less than 2 hectares of land) and the landless. Also, nearly 70 per cent of the membership of village dairy cooperatives comprises milk producers from rural households owning either one or two milch animals.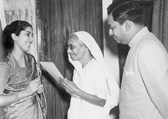 Dr. Kurien's innovative mind and leadership has been harnessed not only in dairy development, but also in other spheres. Following the White Revolution, the Government brought other primary commodities like edible oils, fruits and vegetables under his care. The cooperative umbrella was extended to the growing of trees and even to salt farming.
Launched in 1979, the Oilseeds Grower's Cooperative Project established a direct link between the producers and consumers of oil thus reducing the role of oil traders and oil exchanges. The important objectives of this project were to stabilize oil prices, provide an incentive to the oilseed grower to raise production and reduce India's dependence on oil imports. Dr. Kurien revolutionized the edible oil business by introducing 'Dhara'.

At the request of the Govt. of India, in the mid-80s he set up a pilot project for procurement and marketing of fruits and vegetables in Delhi. The project aimed to provide a direct link between fruit and vegetable growers in a number of states and consumers in Delhi.

Dr. Kurien is a man of vision. He began building dairies, and ended up as an institution builder.

The need to attract, train and motivate India's youth to work for the nation's farmers, Dr. Kurien established the Institute of Rural Management (IRMA) at Anand in 1979. IRMA was initially set up to provide management training and research support to the cooperatives being established all over the country. Over the years, this has been expanded to cover more sectors like oilseeds, fruit, vegetables, forestry, etc.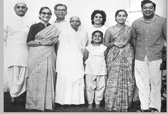 In 1988, Dr. Kurien facilitated the restructuring of National Co-operative Dairy Federation of India to provide a National level body for the country's State Co-operative dairy federations. To provide quality school education to the children of employees working in the different institutions in Anand in the same year he also established the Anandalaya Education Society. Today, it is one of the best schools in the country. In 1994 he helped to set up Vidya Dairy to provide modern online dairy plant training to senior students graduating in dairy technology.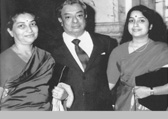 Dr. Kurien's main contribution has been designing of systems and institutions, which enable people to develop themselves, as he believes development of man, can best be achieved by putting in his hands, the instruments of development. He believes that the greatest assets of this country, are its people and he has dedicated his life to the task of harnessing the power of the people in a manner which promotes their larger interests.
Click Here For More Details